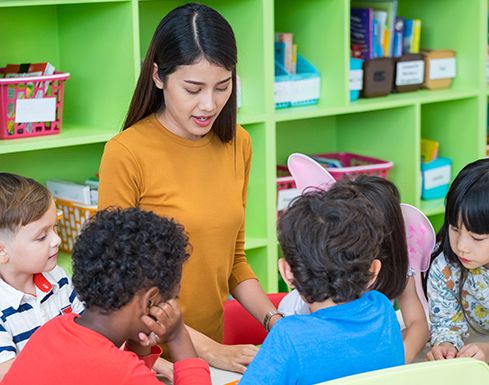 ÊTRE IMPLIQUÉ
Bénévole! C'est un excellent moyen de s'amuser, de rencontrer de nouvelles personnes et d'acquérir de nouvelles compétences.
Que vous ayez quelques heures, une journée ou tout l'été, nous aimerions beaucoup vous parler. Vous n'avez pas besoin de compétences particulières en super-héros pour faire du bénévolat à The Safety Village!
Nous avons de nombreux volontaires, étudiants en alternance, stagiaires et étudiants fantastiques venant de tous les horizons pour donner un coup de main au Safety Village. Certains fournissent 5 heures d'assistance par semaine, d'autres 5 heures par an.
PARLONS
Nos bénévoles dévoués sont au cœur de notre organisation et nous aident à transmettre notre message de sécurité à la communauté.
Nous avons de nombreuses opportunités de bénévolat, y compris des assistants de classe de police, des assistants de classe de pompiers, des volontaires d'administration du bureau, des volontaires de jardinage / aménagement paysager et des volontaires d'accueil. Quels que soient votre âge, vos compétences et votre temps disponible, nous aimerions vous rencontrer.
Nous voulons que tous les bénévoles de The Safety Village profitent de leur expérience et il est important que nous veillions à ce que l'opportunité soit bien adaptée à chaque personne.
Veuillez remplir le formulaire d'inscription des bénévoles ci-dessous et nous travaillerons avec vous pour vous trouver une excellente occasion.
Merci pour ton intérêt.
FORMULAIRE DE DEMANDE
DE VOLONTAIRE